Today, meet Jessica Soria, who joined RFRK in 2015.
What do you do at RFRK?
I am the Recipe Development Chef. At RFRK, new product ideas come from the Food Planning team's desire to innovate, our clients' feedback, Client Experience team suggestions and the vision of our Chief Food Innovation Officer, Lulu Cohen-Farnell.
My role is to cook these ideas into reality. To do this, sometimes I need to wear both a chef and a magician's hat! We start with the Real Food Promise and our passion to make delicious food and then there are budgets to respect, client expectations to satisfy, nutrition guidelines to follow, and most importantly, we have to be able to cook, pack and deliver it fresh and within temperature safety thresholds. A magic trick, indeed!
The process starts with a recipe draft; then, I work in the test kitchen cooking and sampling prototypes. If the prototype is approved, the production team helps me to run a big batch of the recipe (100-200 kilos), so we can assess the final product and solve any potential challenges. Once all the cooking is done, I have to make sure all stakeholders are happy with the final product and its manufacturing process. The last touch is to add this recipe to our database system and ensure it is set up in the right way, so all teams have the information they require, available to them. Ta-da!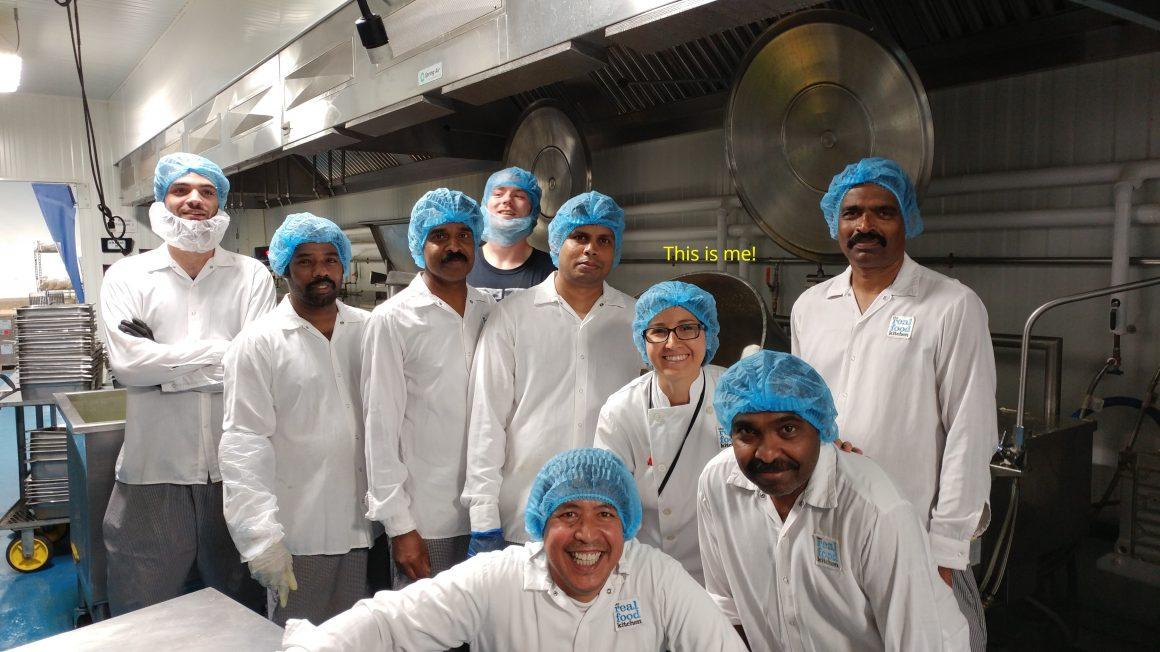 What do you love about working for RFRK?
Since day one, I thought RFRK's mission was extraordinary. I used to work in hospitals as a Clinical Dietitian. I saw a lot of people with health conditions related to poor eating habits (diabetes, obesity, and heart diseases). The mere fact that I was meeting them in the hospital made me feel I had arrived too late into their lives. I was not preventing these diseases from happening; I was only treating them! RFRK allows me to have a real impact on future generations' health through healthy eating. If we teach kids to eat healthy, it is more likely they will maintain those patterns during adulthood, and they will become healthy adults. It is a worthy challenge!
If you were a superhero, who would you be?
I'm not much into superheroes, but I love kids movies. So if that counts, I would say Moana; she was brave and persistent so she could be who and where she wanted. Or maybe the Chef from Ratatouille. I fly away to my own world when I cook, and nothing feels better than that.
What's your favourite Real Food recipe?
Chicken & Wild Rice Stew and White Bean Curry
Do you wish you could play an active part in feeding kids real, nutritious, delicious food?
Learn more about RFRK and our growing team today!