our story
It all started with Max…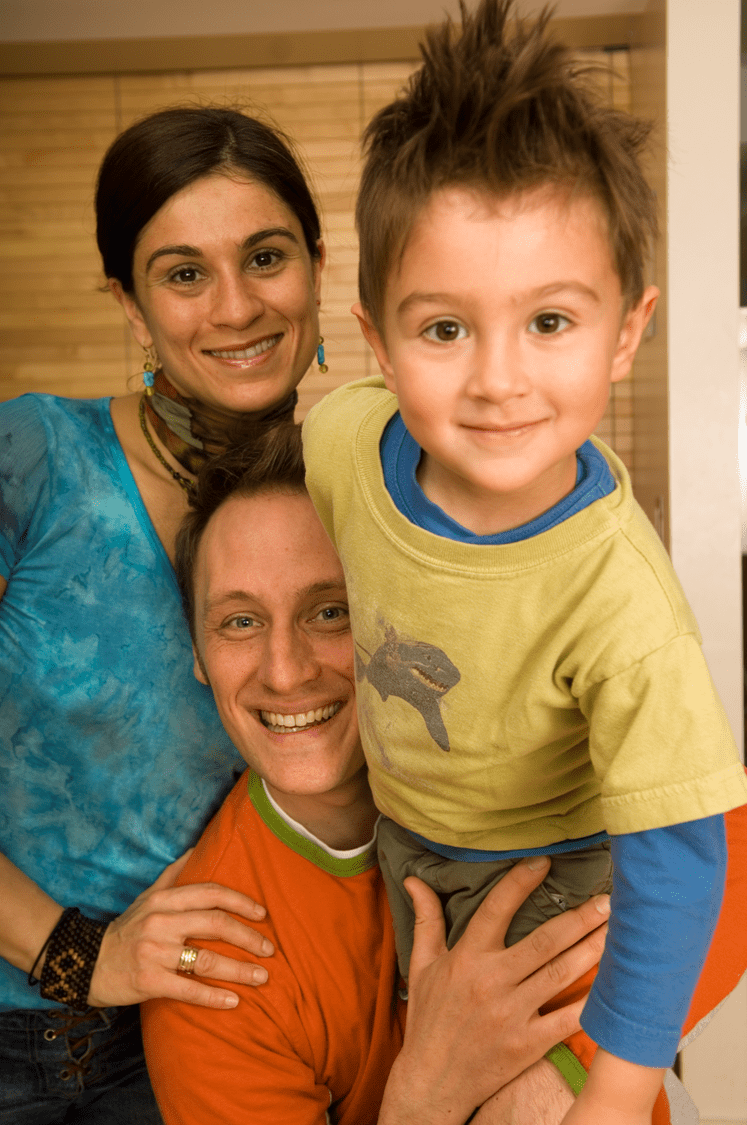 A message from RFRK's Founder, Lulu Cohen-Farnell:
Growing up in Paris, preparing and eating delicious healthy foods made fresh from scratch daily with quality ingredients, was the norm at our home.
When I was a kid, my grandmother's kitchen was my playground. Several times a week we visited farmer's markets and were encouraged to smell and touch the food, exchange ideas with the farmers and local producers and dream about the delicious meals we would cook together that day.
For me, cooking is like painting. Armed with a varied palette of colourful and tasty ingredients, spices and fresh herbs, cooking becomes a sensory game.
Fast forward many moons later when my husband and I landed in Toronto in 1999 and had our first child Maxime in 2002.
Soon after Max was born, while searching for child care, I was shocked to discover that the importance of a nutrient-rich diet right from early childhood was not reflected in the menus of child care centres. Regardless of neighbourhood, price, style, or educational philosophy, every centre served the same type of highly processed convenience food.
I wanted to continue to train and expand his palate and base his earliest memories on the right kinds of food. I chose a child care centre and prepared all his lunches and snacks every day. The caregivers of the centre spoke so highly of Max's food that the resourceful Director, Suzy Moreira, began asking me for advice on how to improve the menu for the rest of the kids.
Suzy recognized the long-term benefits of feeding kids healthy foods but explained that options were limited for the child care community. There was a clear need to create a kids' catering program based on wholesome foods, rich in nutrients and flavours, and free of artificial ingredients, chemical preservatives, genetically modified ingredients and factory-farmed meats.
The pre-packaged convenience food model was the only game in town, not because it was the right way to feed kids, because no one had challenged the status quo, yet! So with the help and support of my husband, David, I did the only sensible thing, I quit my job at a brand design agency to fully dedicate myself to this cause: feeding real food to kids! We took a second mortgage on our house, hired a couple of amazing people, and went through a full scale re-think of child care food service.
The goal was to provide kids in child care centres deliciously prepared litterless hot lunches and snacks with lots of fruits and vegetables, free of artificial ingredients, fake sweeteners, factory-farmed meats, and fillers of any kind.
The first child care centre served by Real Food for Real Kids was the very same centre that Max enjoyed crawling, toddling, walking, and running through much of his first 4 years – the awesome YMCA Family Development Centre in downtown Toronto.
and so it grew. . .
From those bright-eyed beginnings, our real food team has grown (a lot!) and Real Food for Real Kids now serves nutritious and delicious meals and snacks every day to over 25,000 kids in child care centres, schools and camps in the GTHA.
A wise woman once said, "Another world is not only possible, she is on her way. On a quiet day, I can hear her breathing." We like to think we can hear her cooking, too!
---
our commitment & mission
growing healthy bodies & minds
A multiple award-winning company recognized for excellence and innovation, Real Food for Real Kids (RFRK) is a leading healthy catering company for child care centres, schools and camps. RFRK proudly serves nutritious meals and snacks to an average of 50,000 children throughout the Greater Toronto & Hamilton Area every day.
Our mission is to enable and inspire a lifetime of healthy eating!
healthy catering, for real!
Gastronomy makes a comeback in the Real Food Kitchen. We craft, tweak and play with recipes to create delicious, healthy and affordable meals and snacks that kids love to eat.
For us, real food includes making our own sauces, marinades, dips and dressings dreamed up in the Real Food Kitchen. We bake our own cookies, loaves and muffins – yes, even our own versions with tapioca, pulse and rice flours! When we're not making it ourselves, we partner with trusted suppliers who share our food values.
changing the world, one little tummy at a time
We not only cook and prepare real food; we also serve up fooducation to our community! RFRK helps kids, parents, teachers and caregivers reconnect with food and learn more about nutrition and healthy lifestyles. We know that eating real food early in life instills lifelong healthy eating habits and we have over 15 years of experience doing just that!
we are dedicated to enabling & inspiring a lifetime of healthy eating for kids & the families who love them.

the team at real food for real kids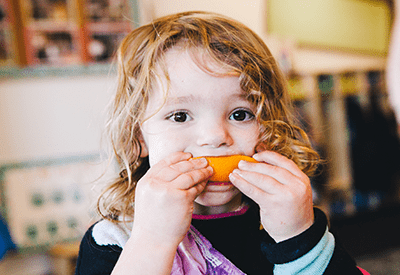 ---
our daily mission
Change the way children eat and understand food
Provide children with healthy and delicious meals and snacks
Reconnect children and families to real food
Inspire future generations to make healthier choices, every day
Support local farmers and producers who are as committed to responsible and sustainable business practices as we are
---
our real food values
nourishment
We all think that food is meant to be nourishing, so how did we find ourselves at the mercy of a factory-farmed, industrial food supply that is designed for shelf-life rather than nutrition?
Squeeze-bottle ketchup on ultra-processed, dime-a-dozen burgers? None here, thanks! We prefer to serve our RFRK Ketchup (sweetened with maple syrup) and our beef patties (custom designed by RFRK with local cattle farmers). Now that's something you'd want to sink your teeth into!
quality
North American food culture has seen a steady decline in recent generations, characterized by a dangerous slide away from nutritious and locally-grown whole foods, and toward cheap, highly processed "convenience foods."
We know that sounds crazy, but people were enticed by low prices and short-term convenience, and misinformed about nutrition and the inevitable long-term health consequences of our choices. This has been called our "Fast Food Nation," and it's put us on course for a shorter life expectancy and a lower quality of life.
The new status quo is unacceptable to Real Food for Real Kids and we fight hard to overturn it.
And we're succeeding: by leveraging economies of scale, buying ingredients from local and Canadian producers whenever possible, and creating highly efficient delivery systems, we're able to provide our high-quality meals and snacks within our partners' budgets. Yes, it is possible. It's an uphill battle, but we're passionate about transforming our food culture back into one that is healthy, responsible, and sustainable.
service
Transforming children's eating habits is no small feat, that's why we've recruited an amazing team to lead the change!
Our dedicated Client Service team, amazing Super Drivers, talented Cooks and resourceful Real Food Planners and Purchasers, all go to great lengths to ensure that keeping your kids engaged in the real food experience is child's play!
sustainability
These days, the environment is on everybody's mind – including ours. We hope to be judged not just by what we create in the Real Food Kitchen, but also by our practices.
RFRK has made a commitment to prioritize Ontario-grown ingredients. By supporting local farms, we're making an investment in our local economy!
RFRK is committed to reducing our environmental impact by sending as little trash as possible to our overflowing landfills. The biggest step we've taken to achieve this lofty goal is delivering our lunches in reusable stainless steel containers, to the child care centres, camps and schools we serve.
Other Key RFRK Environmental Initiatives:
Efficient Vehicle Fleet – Our delivery fleet is comprised of Mercedes-Benz Sprinters, equipped with BlueTec engines which provide an 80% reduction in harmful automotive emissions.
Sourcing wild-caught Skipjack tuna and Canadian salmon – All of RFRK's tuna and salmon are purchased from Raincoast Trading, a Canadian seafood company committed to fishing with integrity and preserving the well-being of our marine ecosystems. Unbleached, sustainably-sourced and packed in BPA-free packaging. We love the stuff, and the kids do too!
legacy
"Give a man a fish and you feed him for a day. Teach a man to fish, and you feed him for a lifetime."
This is what drives us. To that aim, we've gone a step beyond being just your average locally-focused, deliciously inventive caterers. We want to cultivate healthy eating values, expand childrens' palates, and enhance the nutritional IQs of all of our stakeholders, children, parents, caregivers, and their communities. We help kids build the life long habits of eating healthy real food and a commitment to sustainable living.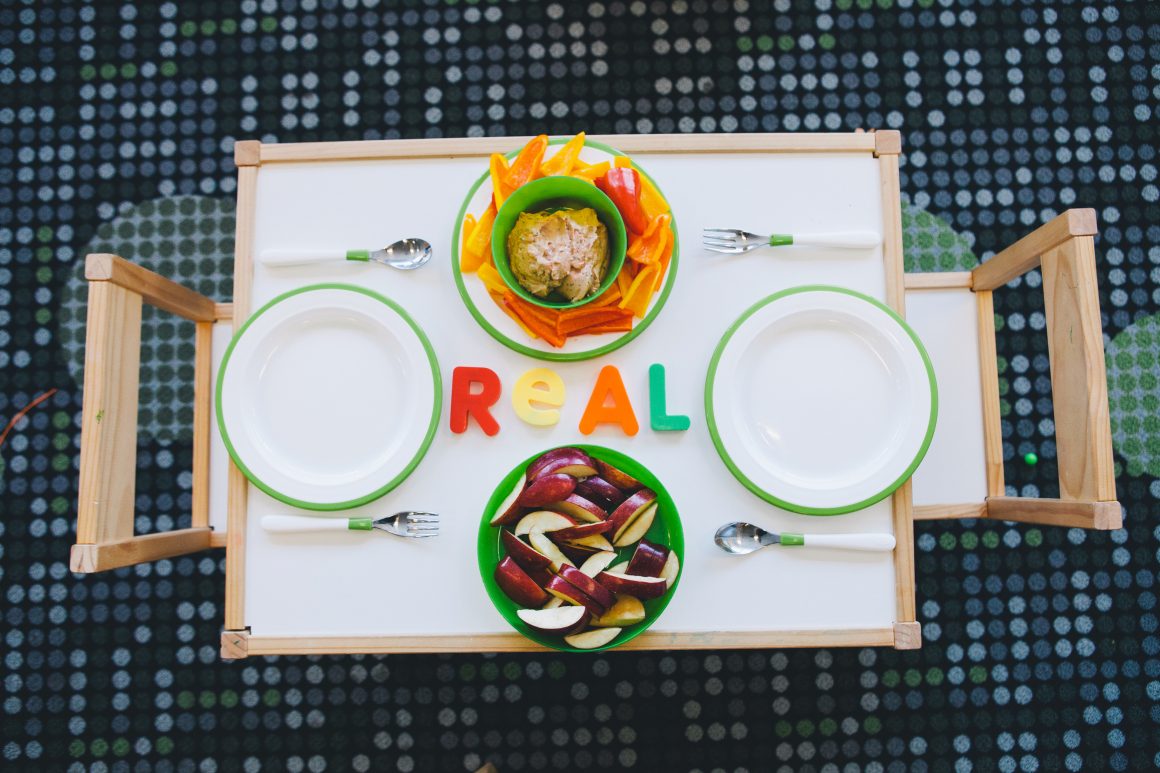 ---
our team
where would we be without our intrepid crew?
They tend to wear a lot of hats: chefs, educators, tasters, researchers, coordinators. They're all-around great people and loads of fun to boot!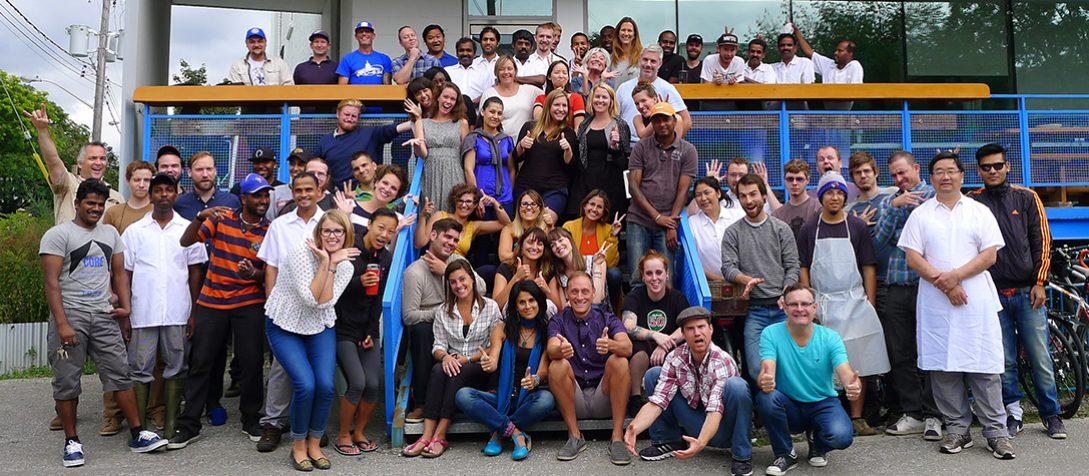 ---
real food forward
real food forward is our way of giving back to the community
Since 2008, we've worked with organizations like the Toronto Foundation for Student Success and the YMCA of Greater Toronto to help get real food to families in need. Since the start of the program, we have helped provide more than 138,000 meals to community members across the GTHA.
When you're cooking up meals from scratch and prepping snacks for thousands of kids every day, small amounts of excess food are inevitable. A half case of bell peppers here and a few extra tubs of yogurt there – it all adds up. That's why since 2010, we've been building relationships with organizations like Parkdale Community Food Bank, Good Shepherd and Second Harvest to donate thousands of kilos of surplus food, which would otherwise have gone to waste.