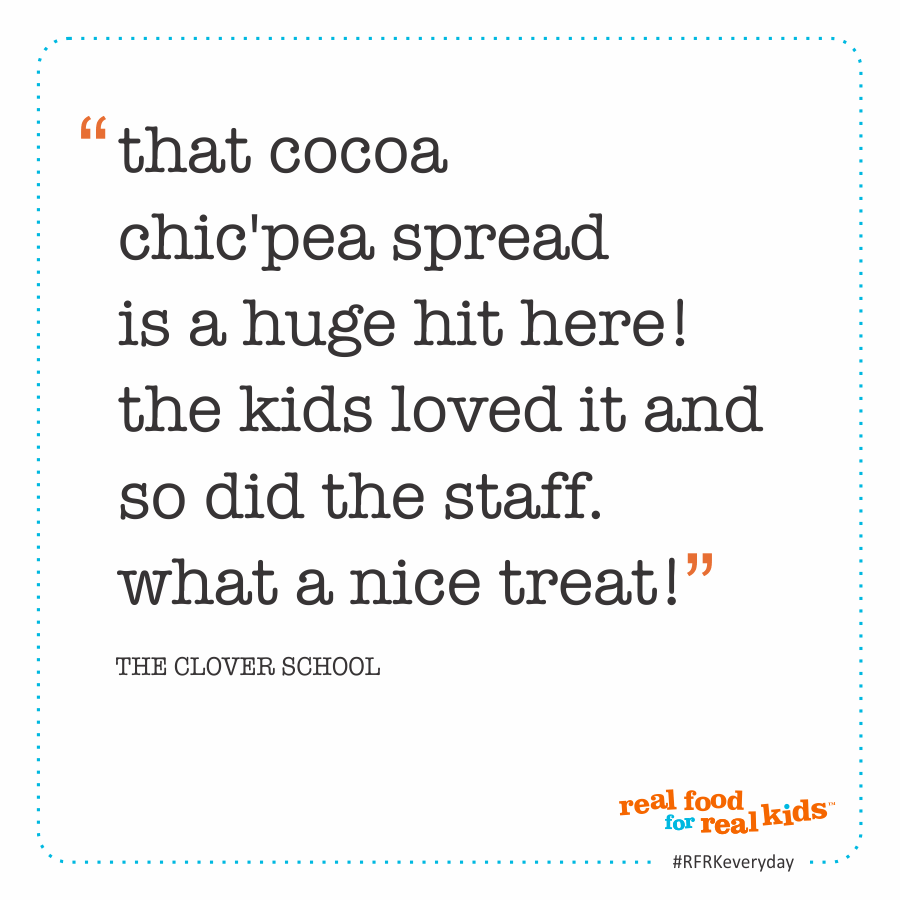 At RFRK we're pretty big fans of the mighty chickpea. A well-known ingredient in savoury dishes like hummus, falafel and chana masala, we gave this versatile legume a sweet, new look (and taste!) in our RFK-made Cocoa Chic'pea Spread.
Chickpeas are a great source of plant-based protein, calcium and fibre to nourish young minds. It's spreadable goodness that kids (and grownups, it seems) just love.
What are some of your healthy snack hacks? Share by tagging us @realfoodforrealkids and #RFRKeveryday!