Meet Sivakanthan "Kanthan" Kanthansay, who joined the Real Food fam in August 2010! He's part of what we affectionately call the "Original 5", a group of talented cooks that started with us in our early days.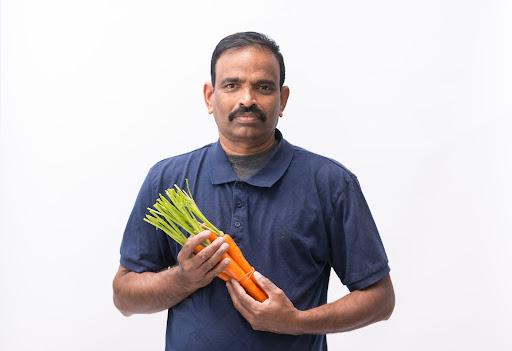 What do you do at the Real Food Kitchen?
I am a Cook Team Member and I focus on the hot chain. Every day, I prepare ingredients for recipes the next day and help out with cooking the hot lunches each morning. There are small tasks that are very repetitive but super important to keep all the food fresh and delicious.
What do you love about working for RFK?
I love working with the people that I do, everyone is friendly and always willing to help. There are jokes and laughter every day.
If you were a superhero, who would you be?
My mom is my superhero. My mom is very very nice, cooks the best food, and is always willing to help.
What's your favourite Real Food recipe? 
I love the Chicken Meteorites, but a special shout out has to go to the Jaffna Spicy Curry Chicken that we make especially for our staff. It is delicious!
Do you wish you could play an active part in feeding families real, nutritious, delicious food?
Learn more about RFRK and our growing team today!