Meet Natasha Ramkay, who joined RFRK in April 2016.
What do you do at the Real Food Kitchen?
I'm a Quality Assurance Specialist. I ensure RFK team members have the knowledge they need to produce high quality foods while maintaining food safety. My role interacts with many different internal teams – Supply Chain, Logistics, Production, Product Development and Client Experience. 
Each day I audit the facility to ensure cleanliness and food safety standards are being met. I answer questions teams might have about produce, product quality and food safety.
Behind the scenes I am constantly updating and reviewing our HACCP documentation to ensure we are always up to date.
What do you love about working for RFK?
I love the positive work environment and sense of team. If you ever need help, there is always someone willing to help. That willingness to support and encourage each other is very special and something I love about here.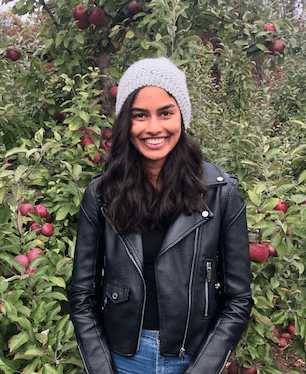 If you were a superhero, who would you be?
Wonder Woman! She uses her talents and skills to make a positive change in the world. That is something I hope to be able to achieve.
What's your favourite Real Food recipe? 
Meatball Marinara, the marinara sauce is cooked to perfection. My all time favourite was chicken meatballs with groovy gravy & overnight oats, but those have been discontinued.
Do you wish you could play an active part in feeding kids real, nutritious, delicious food?
Learn more about RFRK and our growing team today!