RFRK enables and inspires healthy eating through food literacy! Check out our ever growing book collection here. Today's pick from our library: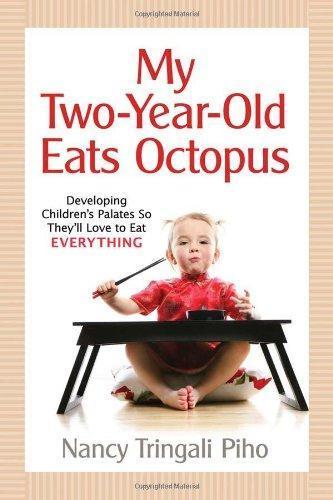 My Two-Year-Old Eats Octopus: Raising Children Who Love to Eat Everything is a clever and amusing, yet thoughtful approach to introducing children to delicious healthy foods they can eat and enjoy their whole lives.
Approaching its topic with humour, style, and a critical eye, this unique guidebook enables parents to provide a healthy and diverse diet for their children. Instead of providing yet another guide to kids' nutrition, a medical discussion, a treatise on the perils of obesity, or a parenting primer on good table manners, this study demonstrates that children need to be taught how to eat well just as they are taught to walk. With detailed guidance from nutritionists, physicians, scientists, and chefs, this handbook details how to find the right foods, how to overcome recurring problems, and emphasize the healthiest elements. Dealing with the picky eater and the real worries about obesity and good nutrition, this survey posits that youngsters eat the way they do because of how the parents themselves eat—and shows how to combat any and all bad habits. Offering plenty of information on how to go about serious change and where to find the best resources, this reference is guaranteed to broaden the horizon of any child's menu.
Visit the Octopus Blog Archives
Have a tasty title for us to add to our library? Share by tagging us @realfoodforrealkids on Instagram or Facebook, #RFRKeveryday and #readerstoeaters!