Nowruz mubarak!
The Persian New Year is celebrated each year on the first day of Spring, and is a wonderful time to eat healthy food and visit family. 
Traditionally, families will gather around a table set with 7 items starting with the letter S (in Persian) at the first hour of the Spring equinox. Afterwards, they will visit the homes of relatives, from eldest to youngest, often exchanging gifts.
One of the most popular meals prepared for this occasion is Sabzi Polow Mahi, or Persian herbed rice with fish. If you'd like to make this meal for your family, try this recipe below!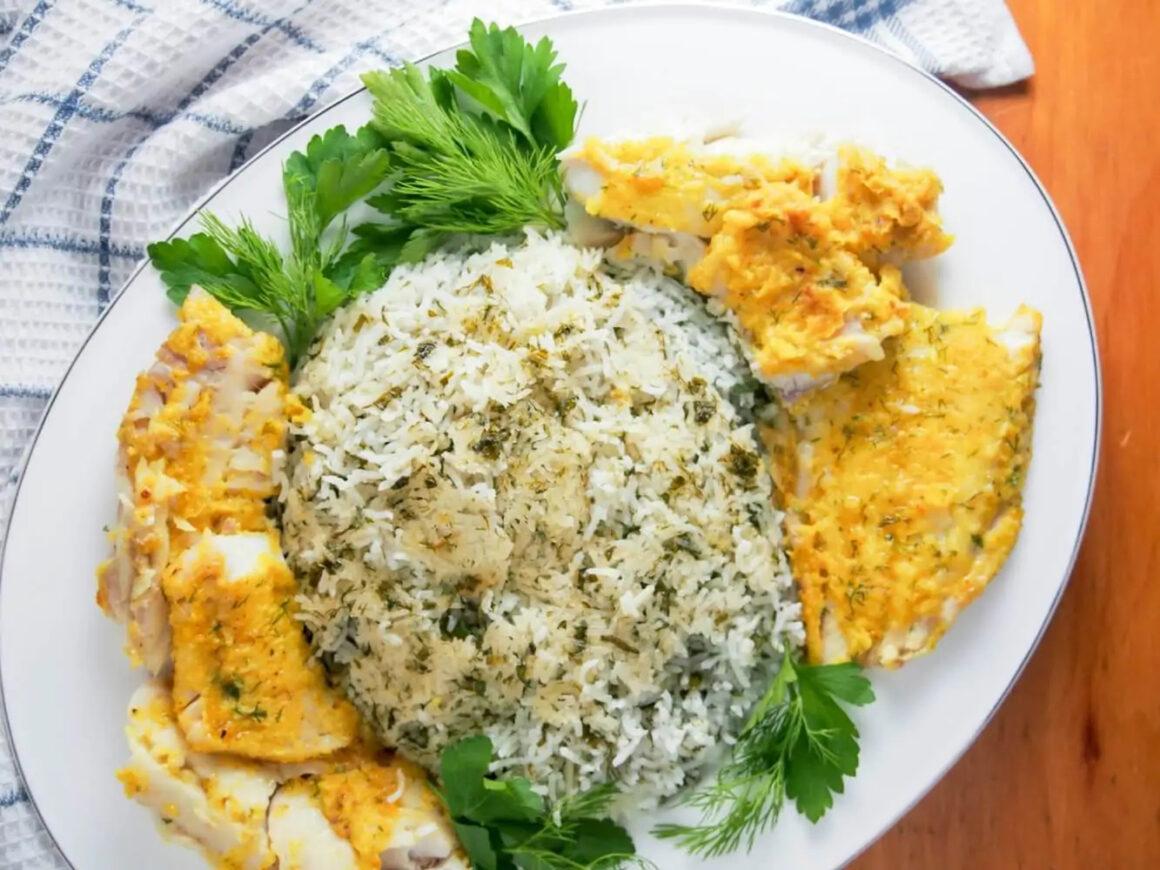 Ingredients
For rice –
1 cup long grain/basmati rice
2 tablespoon finely chopped cilantro
2 tablespoon finely chopped parsley
2 tablespoon finely chopped dill
2 tablespoon finely chopped green onions/scallions or chives
1 teaspoon salt
1 ½ tablespoon olive oil or vegetable oil
1 tablespoon butter cut into chunks
For fish –
1.25 – 1.5 lb firm fish fillets eg pollock or haddock (salmon could also work)
2 tablespoon flour
¼ teaspoon salt or part/all garlic salt
¼ teaspoon pepper
¼ teaspoon turmeric
1 teaspoon finely chopped dill
2 ½ tablespoon vegetable oil
Instructions
Wash the rice well in a number of changes of water until the water is almost clear when you rinse (around 4-5 changes of water). Finely chop the herbs and set aside.
Boil a pot of water, at least 3 cups, and add the salt and the rice. Cover and bring to a boil, reduce heat so that the pot doesn't boil over and cook for around 5min.
Test the rice – it should be a little soft on the outside but still firm inside ('al dente'). Drain in a colander and mix through the herbs.
Return the pot to the heat and warm the oil over a medium heat. Put the herbed rice into the pot and make three holes in the rice to allow steam to escape. Dot the butter on top, put a cloth over the pan to catch the steam then cover with a lid. Reduce the heat and cook on low for around 30-40mins.
Meanwhile, mix together the flour, salt, pepper, turmeric and dill on a plate. Dredge the fish fillets in the seasoned flour on both sides and shake off any excess.
Warm the oil in a large skillet and cook the fish for around 5min on each side, depending on thickness of fillets, until cooked through.
To serve the rice, try to cover the pan with a plate and invert it so you get the crust on top, or else make sure you get the crust from the pan to enjoy alongside everything else.
We hope you enjoy this meal!