hey ozery bakery, we appreciate you!
Our partnership with Ozery Bakery is a bit of a businesses-on-a-mission love affair. Here's why we break bread so well together…
"Ozery Bakery is a BCorp-certified organization committed to social and environmental change. We hold ourselves accountable for actioning change. One way we have set out to support our efforts on environmental stewardship is implementing a system to manage the impacts of our manufacturing and distribution operations. Partnering with organizations like the Real Food Kitchen supports Ozery Bakery in achieving these goals. RFK's daily mission of supporting local farmers and producers who are also committed to responsible and sustainable business practices is key in continuing that change.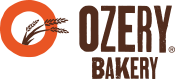 For more than 20 years Ozery Bakery has focused on creating quality, innovative breads that serve as a great alternative to traditional bread. Known best for our soft pitas, Ozery Bakery has since expanded the product line to include Morning Rounds, Snacking Rounds, OneBuns and more!
The Real Food Kitchen & Real Food for Real Kids' mission to enable and inspire a lifetime of healthy eating perfectly aligns with our company values. Ozery Bakery is committed to ensuring that everything we produce is vegan, made with ingredients you know (nothing complicated when reading through our ingredient list) and tastes great. The Real Food Kitchen team are a pleasure to work with because they are professional, fun and committed to providing children with nutritious meals and snacks."
Want to give Ozery products a try? We've got their famous Hamburger OneBuns at the Real Food Kitchen – or you can pop on over to your local grocery retailer anywhere in Canada to pick some up. We also serve a variety of Ozery Bakery products on our childcare menus, including some they make especially for us (lucky!)