Fancy Up Your Table
Though our celebrations will be smaller this holiday season, that doesn't mean we can't make it feel special. For Day 7 of RFK Holidays, we've put together a few easy tips and tricks to spruce up your table for that festive feast!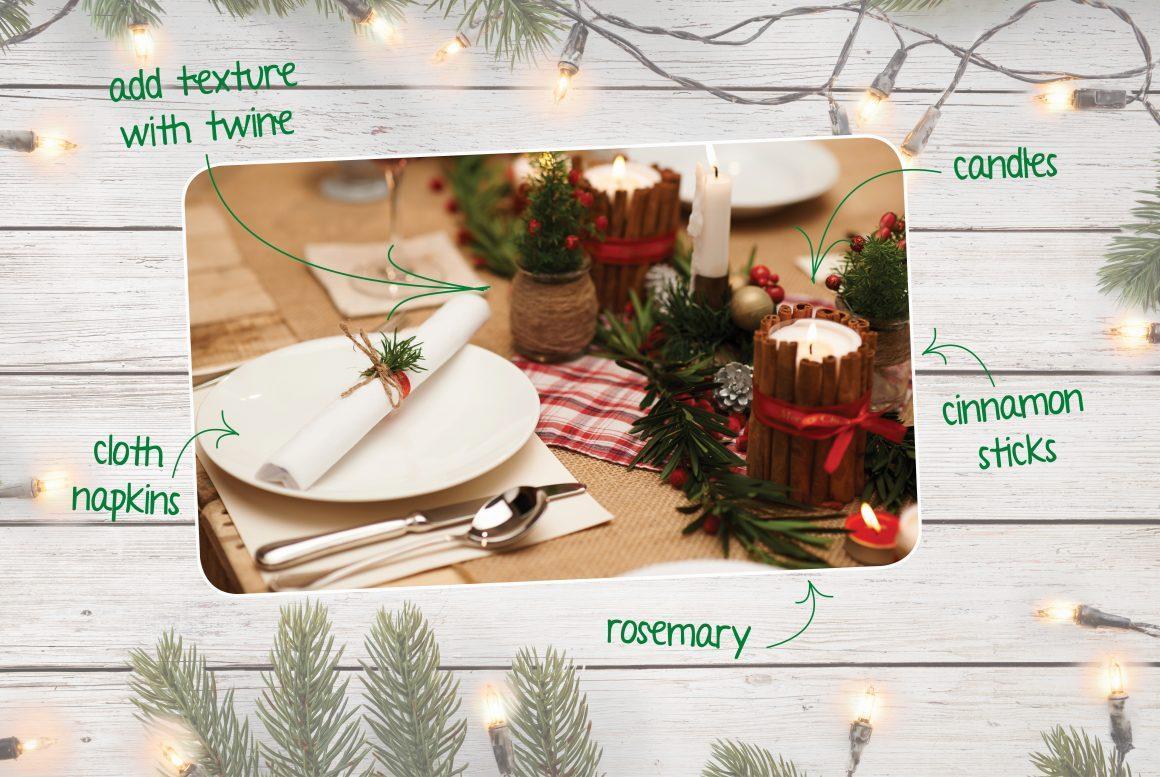 Easy ways to decorate your table:
Herbs & spices! You probably already have extra from your holiday recipes, so repurpose them for your table. Try sprigs of rosemary, thyme or lavender.
Cinnamon sticks – secure them around a candle and finish with a bow, or try scattering a few star anise around the table.
Cloth napkins – they feel fancier, and they're reusable (better for the earth!) Tie a ribbon around your napkin or utensils for some extra flair.
Add texture by wrapping items in twine or ribbon
Add candles for a warm glow, use LED lights if your worried about kids and candles.
Layer up! Add colour and pattern with napkins, table runners or even printed tea towels or extra gift wrap and decorations.
We'd love to see what you're enjoying this season, so snap some pix of your table spread and share them with us @realfoodforrealkids
Stay tuned to our social media for a special surprise each day! It may be tips and tricks to make your holiday season a memorable one, free treats or a big discount at the Real Food Kitchen!
Make sure to follow us on Facebook or Instagram where we'll be posting our daily delights — you don't want to miss out on any of the holiday fun!