Alice Waters and the Trip to Delicious, written by Jacqueline Briggs Martin, tells the story of how one child's search for delicious led to a dream for all children to share the joy of tasty food–the same joy we get from a beautiful song, or a starry sky.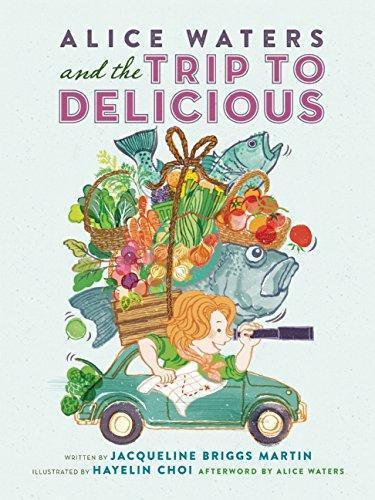 This search for good food eventually led Alice Waters to France, and then back home to Berkeley, California, where she started Chez Panisse restaurant and the Edible Schoolyard.
For Alice, a delicious meal does not start in the kitchen, but in the fields with good soil and caring farmers.
Alice Waters founded Chez Panisse restaurant in 1971 and the Edible Schoolyard in 1995. She won the James Beard Award for Best Chef in 1992 and Chez Panisse was named the Best Restaurant in America by Gourmet in 2001. Time magazine named her among 100 Most Influential People in the World in 2014.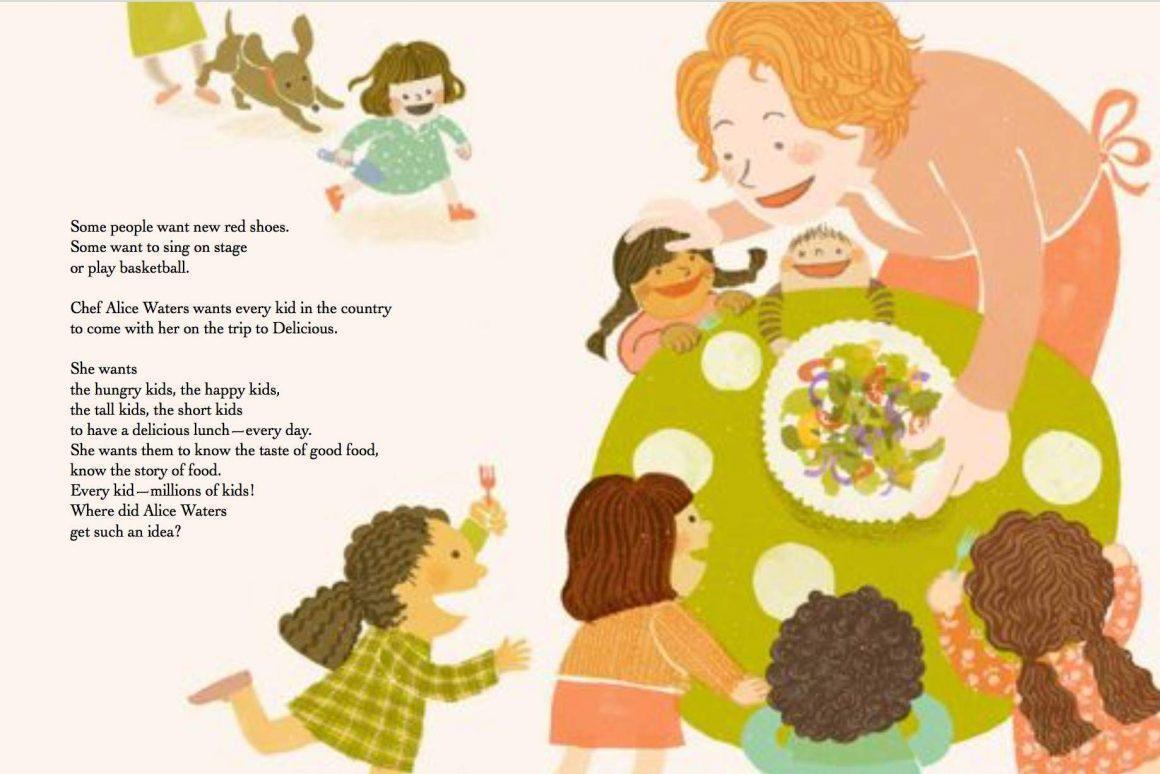 Have a tasty title for us to add to our library? Share by tagging us @realfoodforrealkids on Instagram or Facebook, #RFRKeveryday and #readerstoeaters!