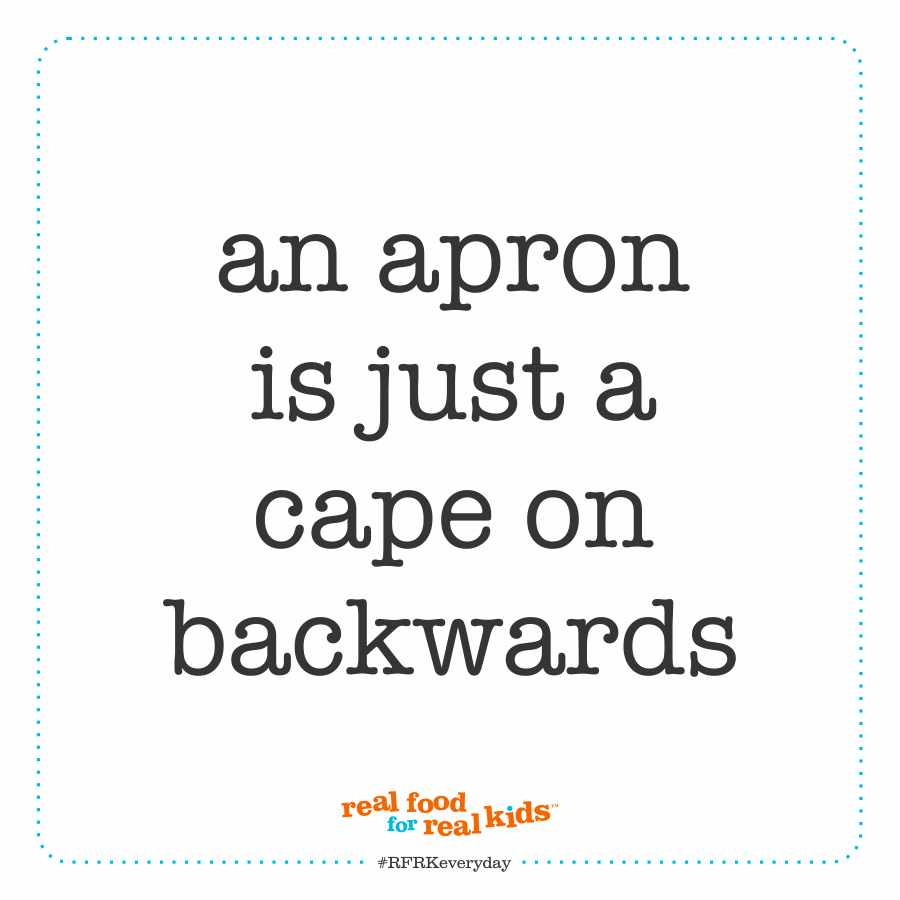 Or at least that's what we like to tell ourselves when we're in the kitchen preparing all real food snacks and lunches!
Our super power is fuelling and empowering super kids to make healthy food choices each and every day!
Show us your family's best-looking capes! Post your photos, and tag us @realfoodforrealkids on Instagram or Facebook and #RFRKeveryday!