Tell us what we should put on our menu next and win!*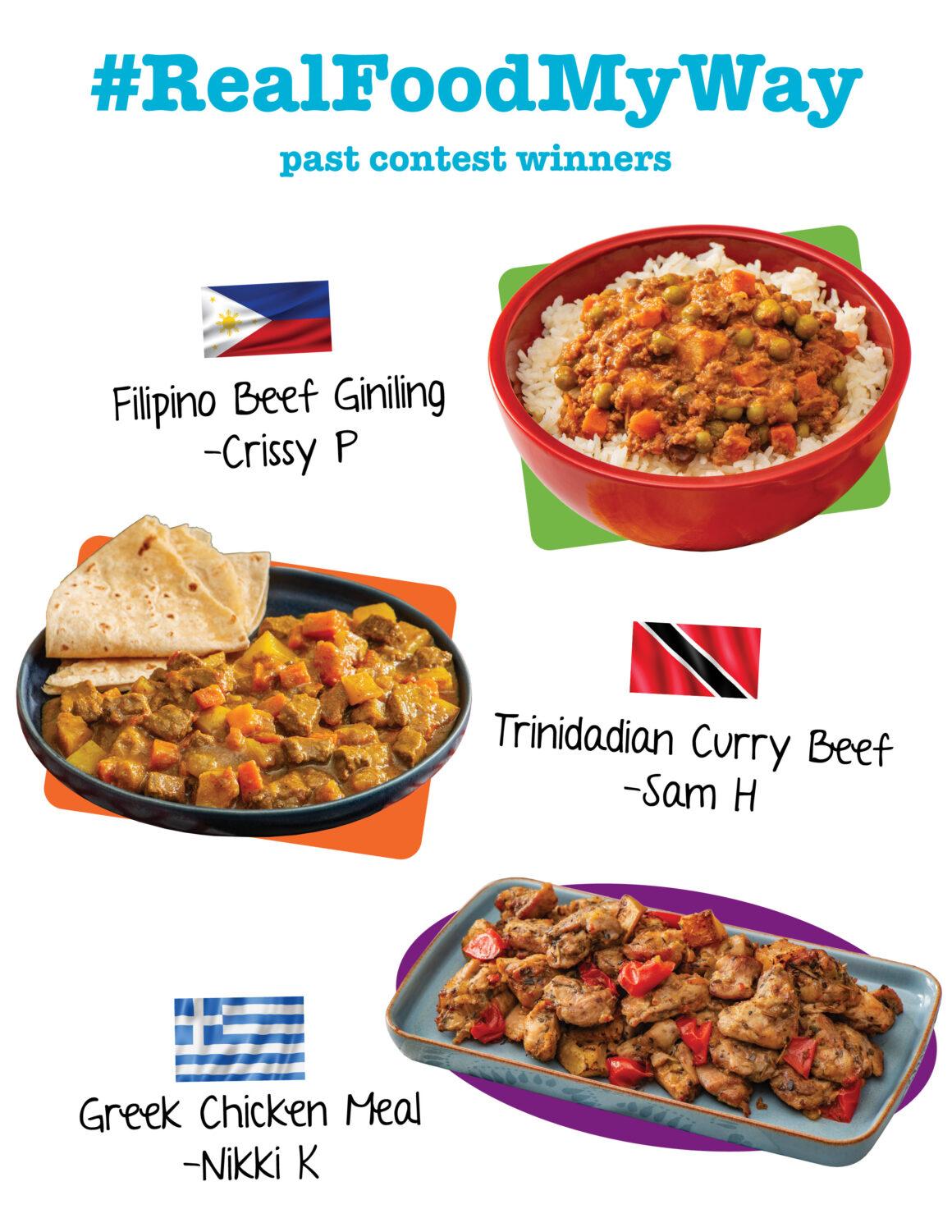 We want to continue to recognize and celebrate the passion and dedication of the child care community, so we're bringing back our #RealFoodMyWay Contest! Let's celebrate the amazing and diverse community of Child Care Workers, Early Childhood Educators & RECE's!
Our grand prize winner will get the opportunity to collaborate with our Development Team to *create a recipe inspired by your favourite dish PLUS a $500 gift certificate! We'll share that creation with the community through our child care menu in 2023.
The runner-up winner will receive a $150 gift certificate, and third place winner will receive a $50 gift certificate.
It's easy to enter:
Follow us on Facebook or Instagram @realfoodforrealkids and Like our #RealFoodMyWay post between October 3rd – October 12th
Comment on the post with a food recommendation and tell us why you want to see it on our menu:

Is there a food you have a personal connection with that you'd like to share?
Are there foods you think are currently underrepresented on our menu?
Is our menu missing something you know kids love eating?

Make sure you tag your #centrename and #realfoodmyway
Bonus points awarded to entries from our RFRK partners
We'll announce the lucky winners on ECE Appreciation Day, October 18th.
*Winners must be staff members at RFRK-partnered centres, and will be selected based on a combination of 'votes' (represented by likes per comment), and internal RFRK criteria.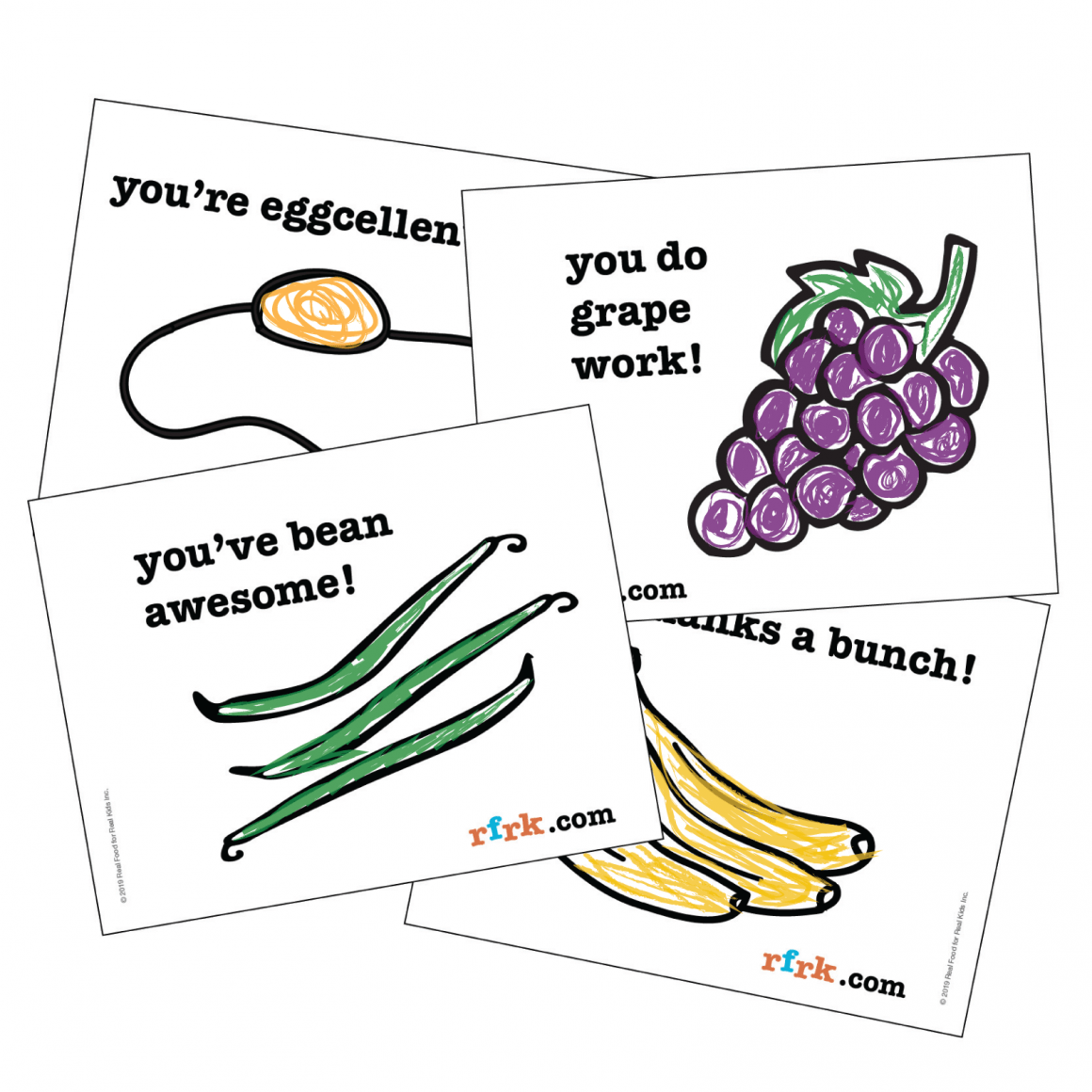 Get your gratitude boost here!
Tuesday, October 18th 2022 is Child Care Worker & Early Childhood Educator Appreciation Day.
Say thanks to the hard working staff at your child care centre or school with a set of printable colouring cards!