March is here and all eyes are on Spring! Even though we're skipping March Break this year, we know you're always looking for fun and educational activities to do with your kids.
In honour of St. Patrick's Day, we've created a fun printable celebrating golden fruits and vegetables!
Click on the images below to download an activity sheet.
The path is intended for kids 1-4, the maze is for kids 5+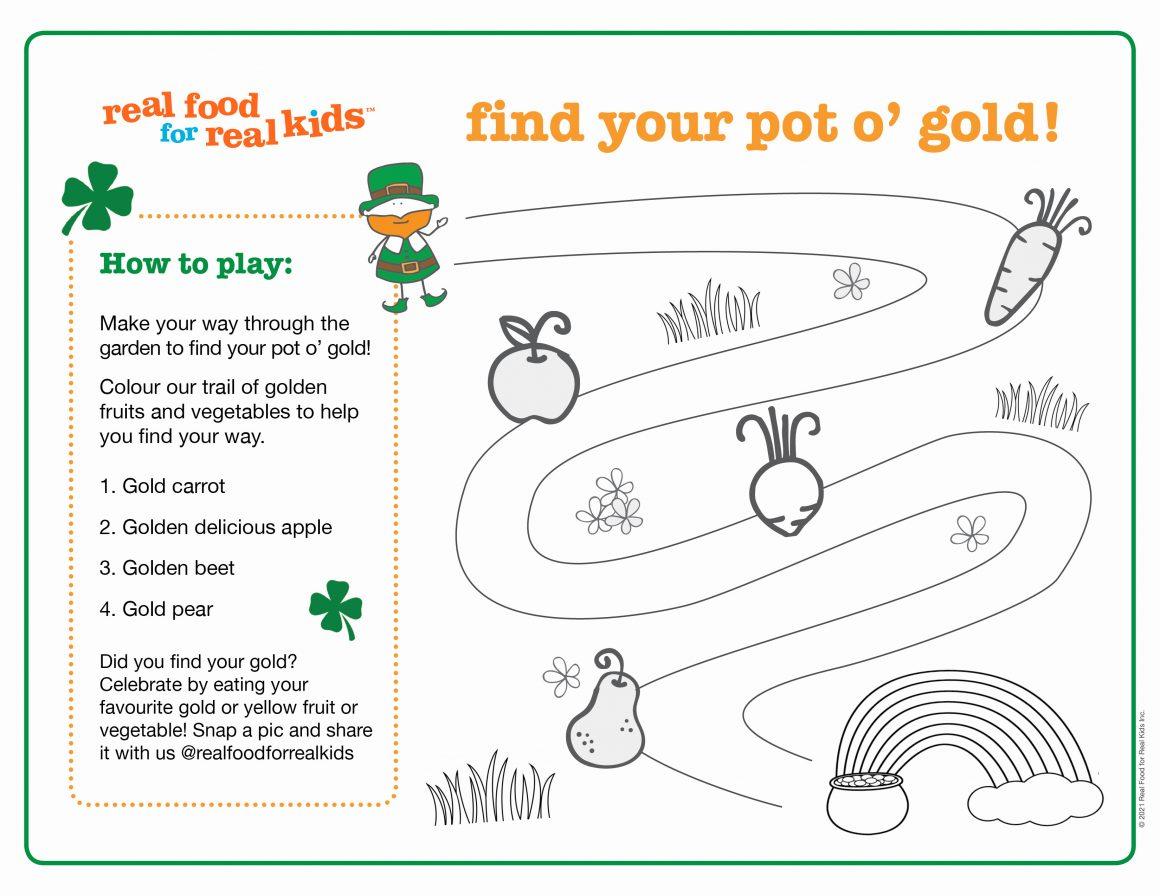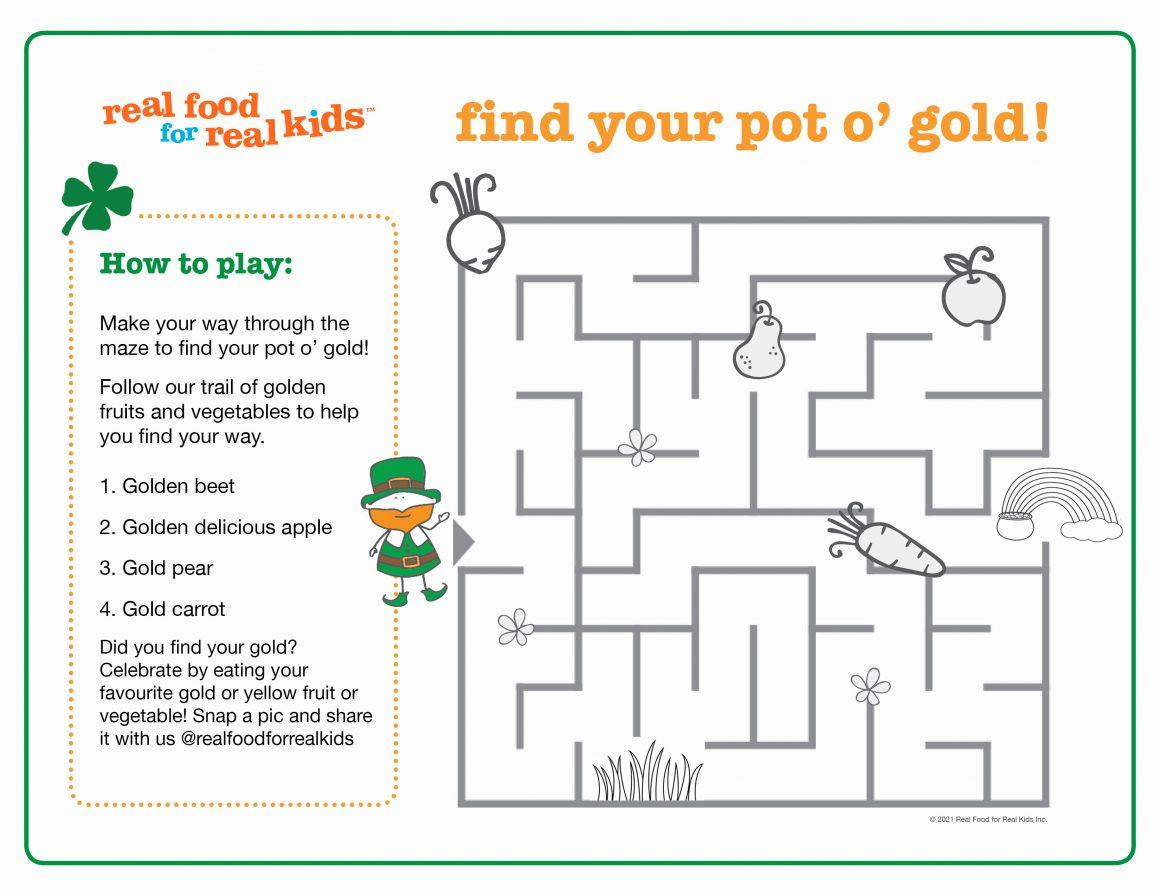 We'd love to see you and your kids enjoying your favourite golden or yellow fruits and vegetables – snap a pic and tag us @realfoodforrealkids
We didn't forget about the adults, you deserve some fun too! From March 1st – 17th, 2021 – order from realfoodkitchen.ca for your chance to find 1 of 10 Gold Coins to win a $200 gift card plus 5 x $25 gift cards to share with your friends to spend at the Real Food Kitchen.* Good luck!
*Gift card will be valid for 60 days from issuing date. Shareable $25 gift cards are only valid for new customers and will be emailed by Real Food Kitchen. (Gift card redemption does not include donations.)