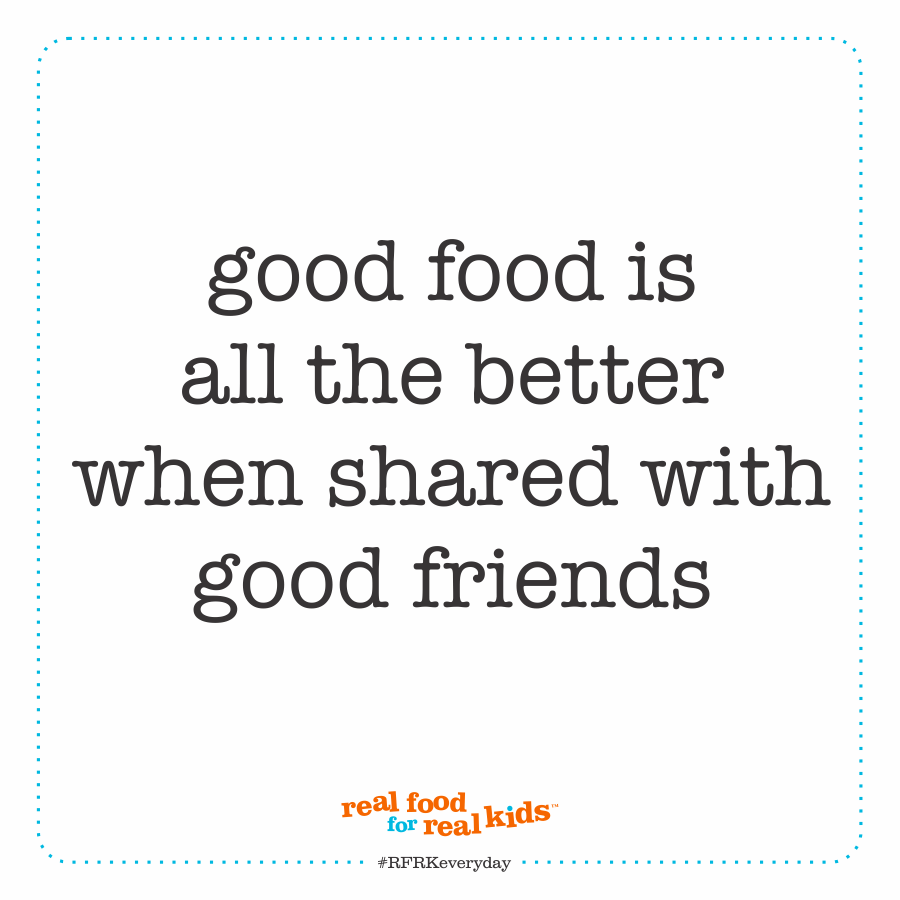 The only thing that we love more than enjoying really good food is enjoying it with really good people!
Whether it's lunch with friends, classmates, or coworkers, or family dinner around the table, mealtime is made all the more enriching when we can share stories, experiences, laughs, support and encouragement with those around us. Bon appétit!

Who will you be sharing good food with today? Let us know by tagging us @realfoodforrealkids on Instagram or Facebook and #RFRKeveryday!