In honour of African Heritage Month, we'll be sharing stories throughout February by Black authors that celebrate the significance of food in culture, particularly starting at a young age.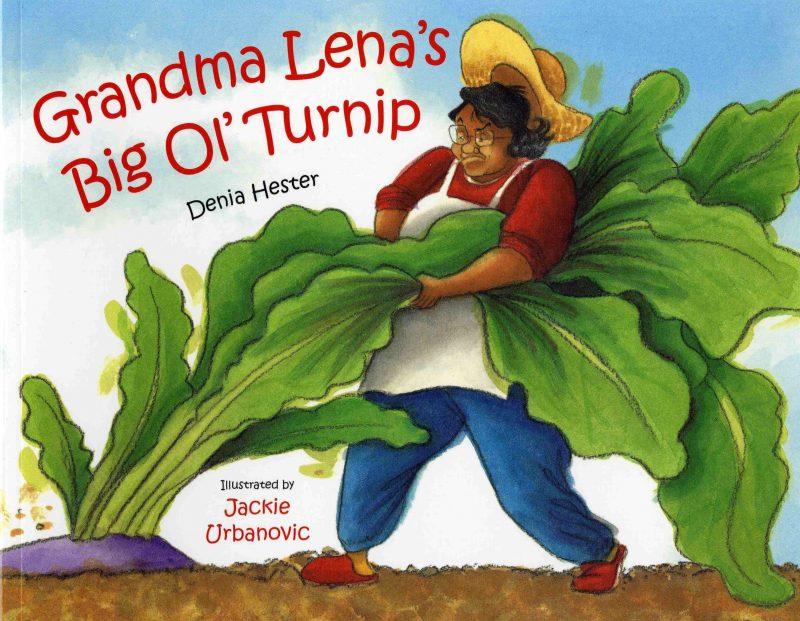 Though this story has some of its roots in familiar folklore, this modern interpretation featuring an African-American family is an illustration of why representation is important.
Grandma Lena believes that something worth doing is worth doing right. So she takes good care of the turnips she plants in her garden. One turnip grows to an enormous size—Baby Pearl thinks it's a big potato! It is big enough to feed half the town. And it's so big that Grandma can't pull it out of the ground! Even when Grandpa, Uncle Izzy, Aunt Netty, and the dog help Grandma yank and tug, the big ol' turnip doesn't budge.
This book is not only a great read-aloud story, but also a wonderful introduction to the basics of vegetable gardening, a concept too often overlooked in urban and even suburban settings.
Denia Lewis Hester is a graduate of Columbia College, Chicago, and Dominican University, River Forest, Illinois. Denia has reviewed children's books for the Chicago Sun-Times and the American Library Association.
Click here to learn more about how the TDSB celebrates African Heritage month!