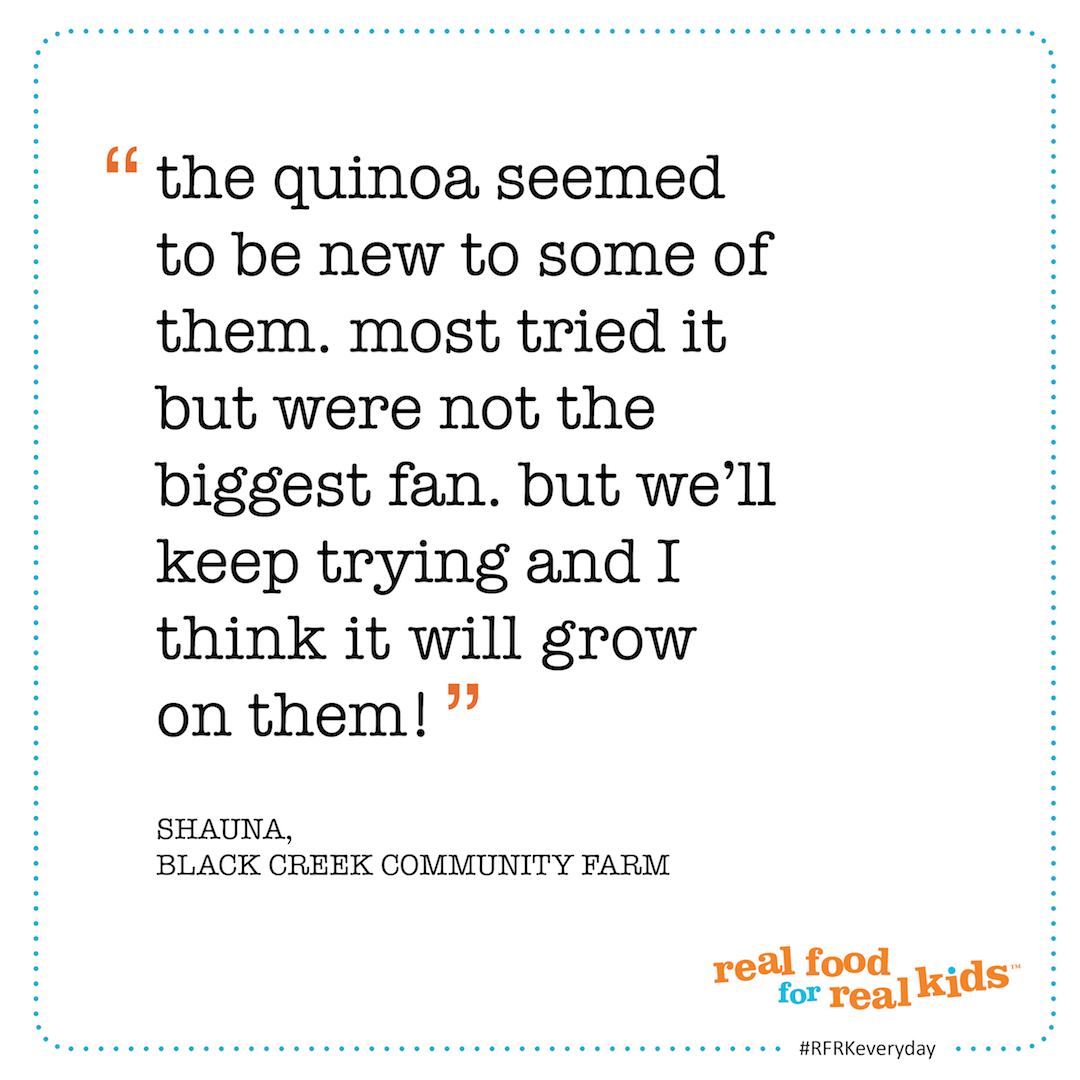 Kids are constantly learning, exploring, discovering, trying and trying again early in life – and new foods are no exception. Young tastebuds are always evolving and food preferences can be temporary. It takes patience and persistence, but encouraging young eaters with positive language like 'learning' and 'practicing', and harnessing the power of 'yet', can work wonders!
Discourage food put downs. Instead of saying "it's yucky" or "gross" use the words "it's not my favourite". Saying it's not MY favourite personalizes the experience and avoids making others feel embarrassed if they do like it. It's ok for people to enjoy different things!
Discourage fixed mindset. Just like riding a bike, learning to like new foods takes time. Encourage caregivers and kids to use the word "yet" when they're learning to like new foods. It's a great way to encourage the use of Growth Mindset at the meal table. "I don't like broccoli YET, I'll just take a little bit to try again this time".
Want an easy way to remind yourself of these tips? Download a printable version by clicking below!
Need some inspiration or tools for your healthy eating toolbox? Here's our take on ways to help your kids enjoy healthy food. And check out some great tips from Healthy Habit Heroes serving Real Food to kiddos every day.