Meet Alessandra Cece, who joined RFRK in September 2019.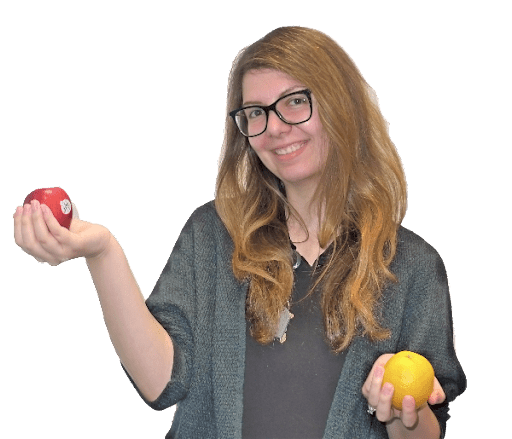 What do you do at the Real Food Kitchen?
I'm one of the HR Managers at RFRK, part of our Talent, Training, & Culture team (TT&C). Our team is responsible for hiring, onboarding, and engaging awesome talent and A-Players. Every day starts with the question "How can we improve the RFRKer experience?" We care a lot about the amazing people who work here, and our goal is to help make this the best place in the world to work at!
What do you love about working for RFK?
I love the energy that every single person brings to the organization. Even though we all have our own teams and departments, there is a really strong team spirit among all of us as we share the mission of providing delicious and nutritious meals to kids. We work hard, we like to win, and we like to celebrate our wins. The collaboration, attitude, great work, and encouragement is so energizing, and we trust each other to share ideas and improve everything from our processes to our own professional development.
If you were a superhero, who would you be?
Professor X! He's insightful and teaches others to live up to their full potential and abilities. Plus telepathy would be a pretty useful power to have!
What's your favourite Real Food recipe?
The White Bean Curry is my go-to for any night of the week. It's so full of flavour. I also have to shout out our salad dressings, especially the Maple Samurai sauce – it's the best.
Do you wish you could play an active part in feeding families real, nutritious, delicious food?
Learn more about RFRK and our growing team today!