Meet Ashleigh Ball, who joined RFRK in 2016.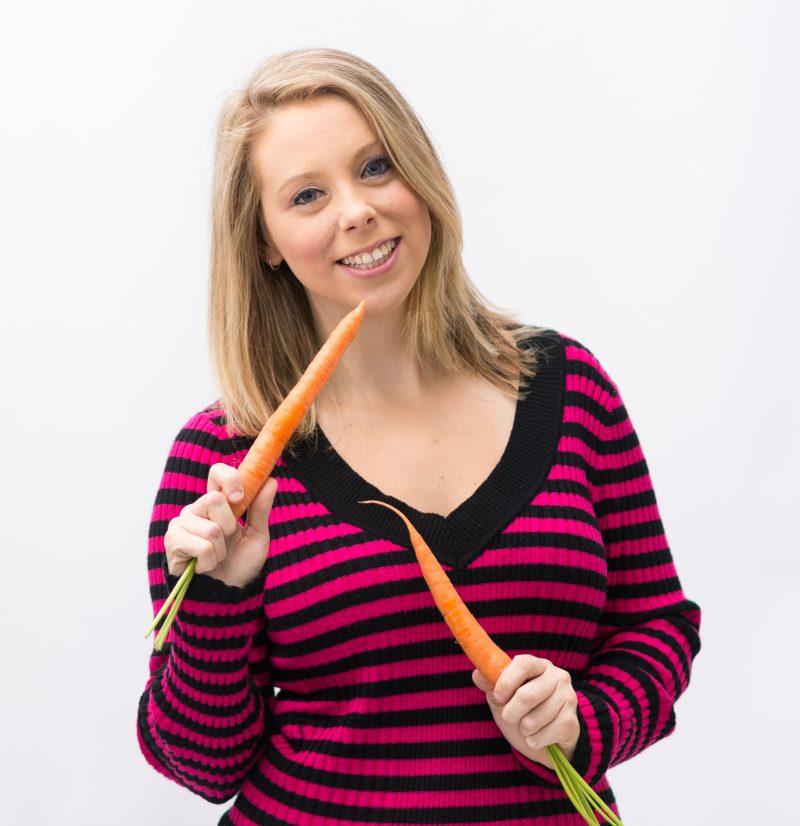 What do you do at RFRK?
I'm a member of the Pack Team. We pick and pack food every day for delivery to clients at daycares, schools, camps and now to homes through the Real Food Kitchen.
Following the required health and safety practices, we ensure that all the food items picked and packed meet our company's quality standards, and check that everything is accurate to match customer expectations.
At times we lift up to 50 pounds per bin and walk over 10,000 steps per shift (which is like being at your own gym for a workout)! We are a team that works together to help one another and other departments when necessary because "Together Everyone Achieves More".
What do you love about working for RFRK?
I love my coworkers and team members. They make me feel good about working for a company with great values where we're contributing to kids eating healthier food. My team members create an environment with a sense of belonging which is fun, makes you feel safe, supported and want to continue working for a company where we feel we are making a meaningful difference.
If you were a superhero, who would you be?
If I was a superhero, I would be Wonder Woman because she is caring, kind, compassionate with many superhuman powers. She also helps people out of her own kindness, just like my manager, Cynthia.
What's your favourite Real Food recipe? 
My favourite meal hands down is the Marinara Beef Meatballs because it tastes out of this world and our chef should be congratulated on it!!
Do you wish you could play an active part in feeding kids real, nutritious, delicious food?
Learn more about RFRK and our growing team today!