Meet William Lester (but people call him Billy), who joined us in November 2014.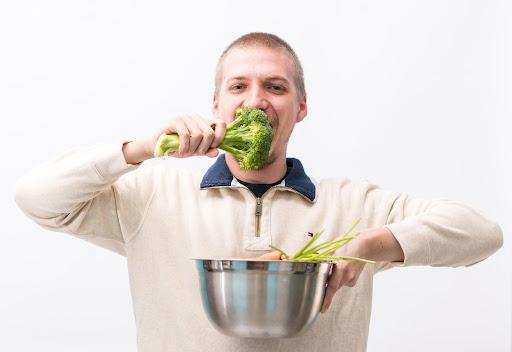 What do you do at the Real Food Kitchen?
I'm the Warehouse Operations Supervisor. My role includes doing Quality Assurance checks, completion of all ingredient checks, staging fulfillment, scheduling/coaching of material handling staff, space and equipment maintenance, functions and paperwork related to receiving and inventory duties, verifying the quantity and quality of products/ingredients being delivered and monitoring inventory within the facility to ensure production requirements are met. I'm also responsible for putting away rotating inventory, entering inventory values into our system, and maintaining organization within all inventoried areas of the facility. The biggest challenge that I face is lack of space in the warehouse. As we keep growing as a company it becomes more challenging to plan and organize the warehouse.
What do you love about working at RFRK?
I was only planning on working here for one summer but I am now going over 8 years. I like the work environment here and the people that I get to work with everyday. We have a great group of people here at RFRK. It is also nice to know that everything we do is for a great cause; keeping kids healthy with our food.
If you were a superhero, who would you be?
I would love to be a superhero that could time travel to see the past. It would be interesting to see all the different stages of the world and what it's been through.
What's your favourite Real Food recipe?
I love our Chick-a-noodle Soup. It tastes amazing, it's healthy and helps warm me up coming out of our storage freezers. And also whatever Yogan is cooking, I love spicy food.
What types of activities do you enjoy outside of work?
Bike rides, going to Toronto Island, and hanging out with friends and family.
Do you wish you could play an active part in feeding families real, nutritious, delicious food?
Learn more about RFRK and our growing team today!