Meet Jenn Read, who joined us in October 2021.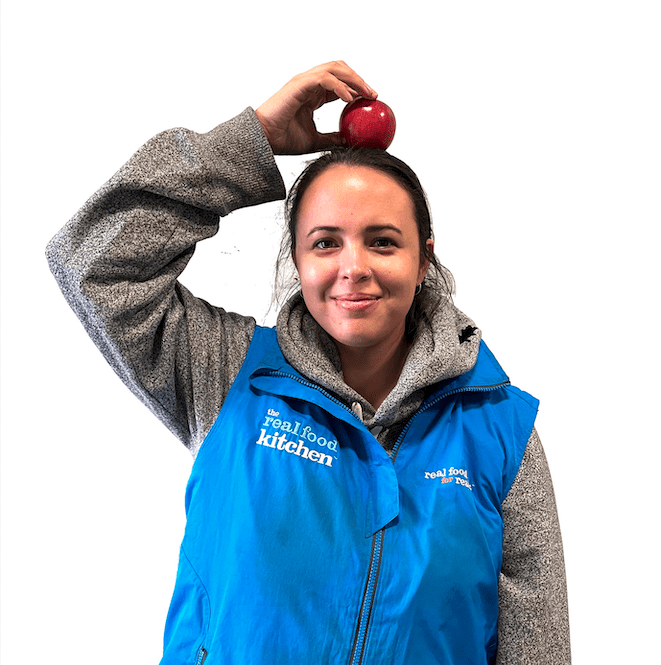 What do you do at the Real Food Kitchen?
I'm a Super Driver! Being a Super Driver entails delivering hot lunches and snacks to childcare centres and schools. My route is in the core of downtown Toronto so I'd say my biggest day to day challenges are road closures, traffic and parking.
What do you love about working at RFRK?
I love the people I work with! I have made many friends here. I have also always been a morning person so this is perfect for me.
If you were a superhero, who would you be?
Hulk –  so I could have super strength.
What's your favourite Real Food recipe? 
Cocoa Beet Loaf because it tastes like chocolate cake!
What types of activities do you enjoy outside of work? 
Spending time with my kids and taking day trips to the Scarborough bluffs or any other lake.
Do you wish you could play an active part in feeding families real, nutritious, delicious food?
Learn more about RFRK and our growing team today!