Meet Manish Kumar, who joined us in December 2018.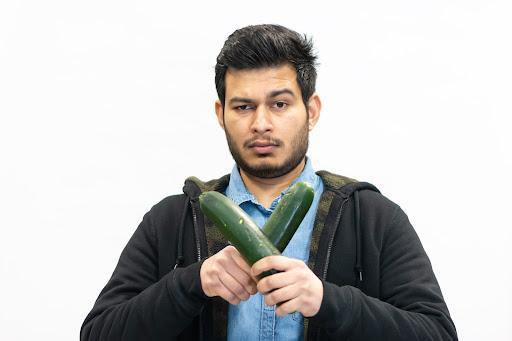 What do you do at the Real Food Kitchen?
I am working as a Finance and Accounting Coordinator with a close knit team of 3. I maintain accounts payable records and process timely payments to our supplier; maintain our accounts receivable records, process invoices and cash receipts. In addition to this, I alo analyze accounts information and conduct reconciliations. I work with my team to research and analyze accounting data and prepare reports.
What do you love about working at RFRK?
I started working at RFRK because the values instilled in me by my mother really matched RFRK's values. She worked as a Childcare Supervisor back home in Punjab, India. I am still in awe of the sense of camaraderie here. It is always wonderful to have a team you trust.
If you were a superhero, who would you be?
I am torn between Professor X (because of telekinesis) or Flash (so I can just run everywhere). No need to buy gas…ever!
What's your favourite Real Food recipe?
Chickpea Crusted Chicken Meteorites – They are crispy, healthy and made of real chicken.
What types of activities do you enjoy outside of work?
If the weather is nice and sunny, I'd like to go out to eat and try new places. Otherwise, I like to fire up my PS4 Pro and play video games or read fiction novels while drinking Indian tea and eating snacks.
Do you wish you could play an active part in feeding families real, nutritious, delicious food?
Learn more about RFRK and our growing team today!