Meet Vicki Thushyanathan, who's been cooking with us since June 2006! He's part of what we affectionately call the "Original 5", a group of talented cooks that started with us in our early days.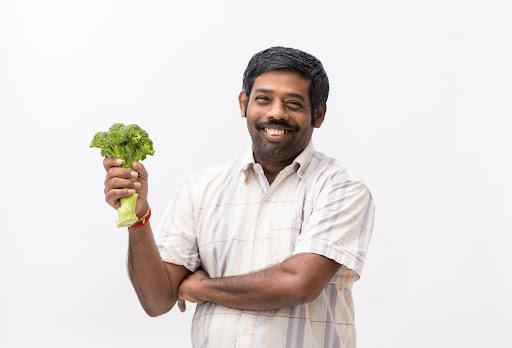 What do you do at the Real Food Kitchen?
I am the Cook Team Lead here. I love cooking and the fast paced environment RFRK has to offer. I make hot lunches for kids overnight and send them off every morning with our Super Drivers. I've been here for so many years so I am very familiar with all the recipes and all my coworkers. Sometimes it can be challenging when there are too many cooks in the kitchen because there is only so much space!
What do you love about working for RFK?
Everyone is super friendly and easy to work with. All the faces are familiar and I have good conversations every day!
If you were a superhero, who would you be?
My mom is my superhero! She always cares for us and helps us whenever we need. She has so many lessons to be the person I am today.
What's your favourite Real Food recipe?
Gong Bao Chicken because it is delicious and I have good memories cooking it and coming with the recipe. The first time I cooked it, David, the CEO, was with me, watching the whole time!
Do you wish you could play an active part in feeding families real, nutritious, delicious food?
Learn more about RFRK and our growing team today!