Meet Zack Heevel , who joined us in March 2019.
What do you do at the Real Food Kitchen?
I started as a Pack Team Member, but then got the opportunity to transition over to the Supply Chain Team. Now I'm a Material Handler.
My job is mainly driving the forklift to help the cooks, bake and pack teams get everything they need for each day. I also help put away all the products we bring into the warehouse every day. The biggest challenge is definitely finding space for everything and maneuvering the tight spaces.
What do you love about working at RFRK?
I love working for RFRK because the people working here make it a comfortable place to work. Everyone has a positive attitude and wants the best for you. Plus, I'm the unofficial warehouse DJ, so I get to listen to music throughout the day.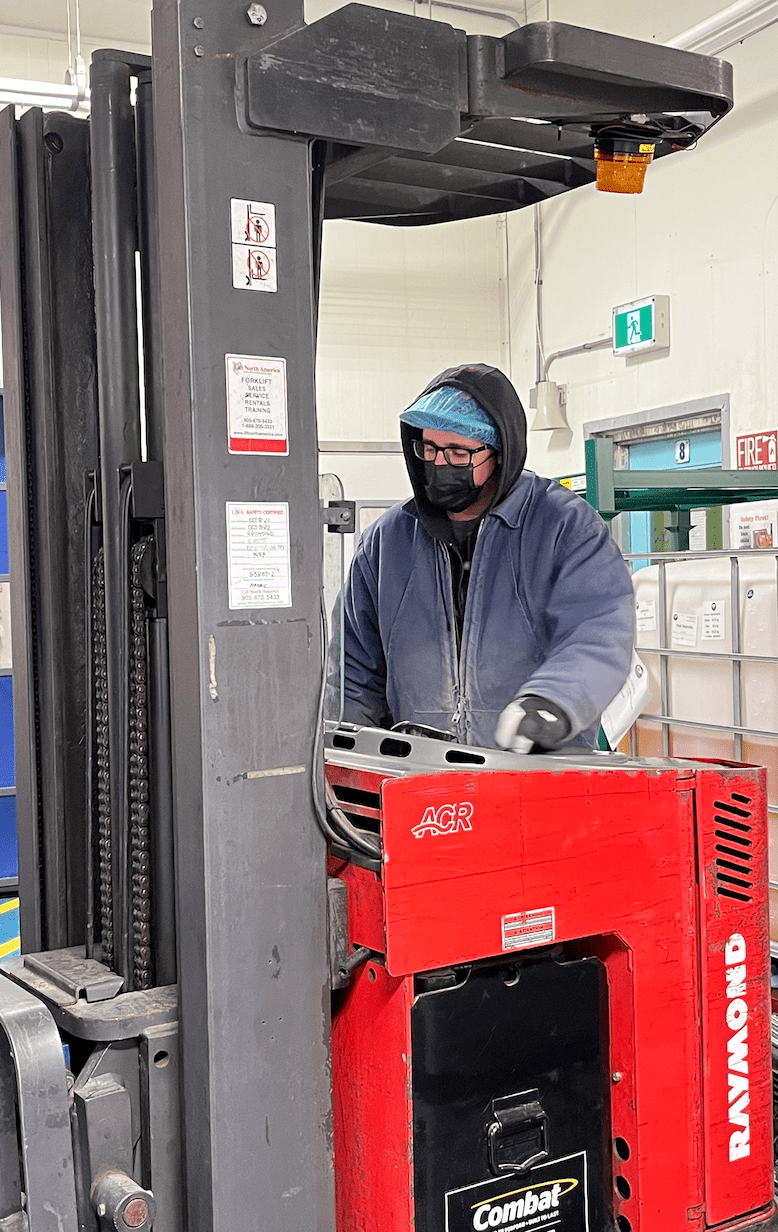 If you were a superhero, who would you be?
It would definitely be a speed-based hero. So if Sonic The Hedgehog doesn't count, I'll go for Quicksilver or The Flash.
What's your favourite Real Food recipe? 
Favourite RFRK meal is the Marinara Beef Meatballs. I've just always been a big fan of spaghetti and meatballs and they have a good texture and flavour.
What types of activities do you enjoy outside of work? 
I'm a huge gamer so I play lots of video games. I also love going to parks with my friends, as well as bike riding, but probably my biggest interest is music. This includes CD collecting and seeing as many acts as I can live.
Do you wish you could play an active part in feeding families real, nutritious, delicious food?
Learn more about RFRK and our growing team today!