We are tickled pink about our new watermelon radish!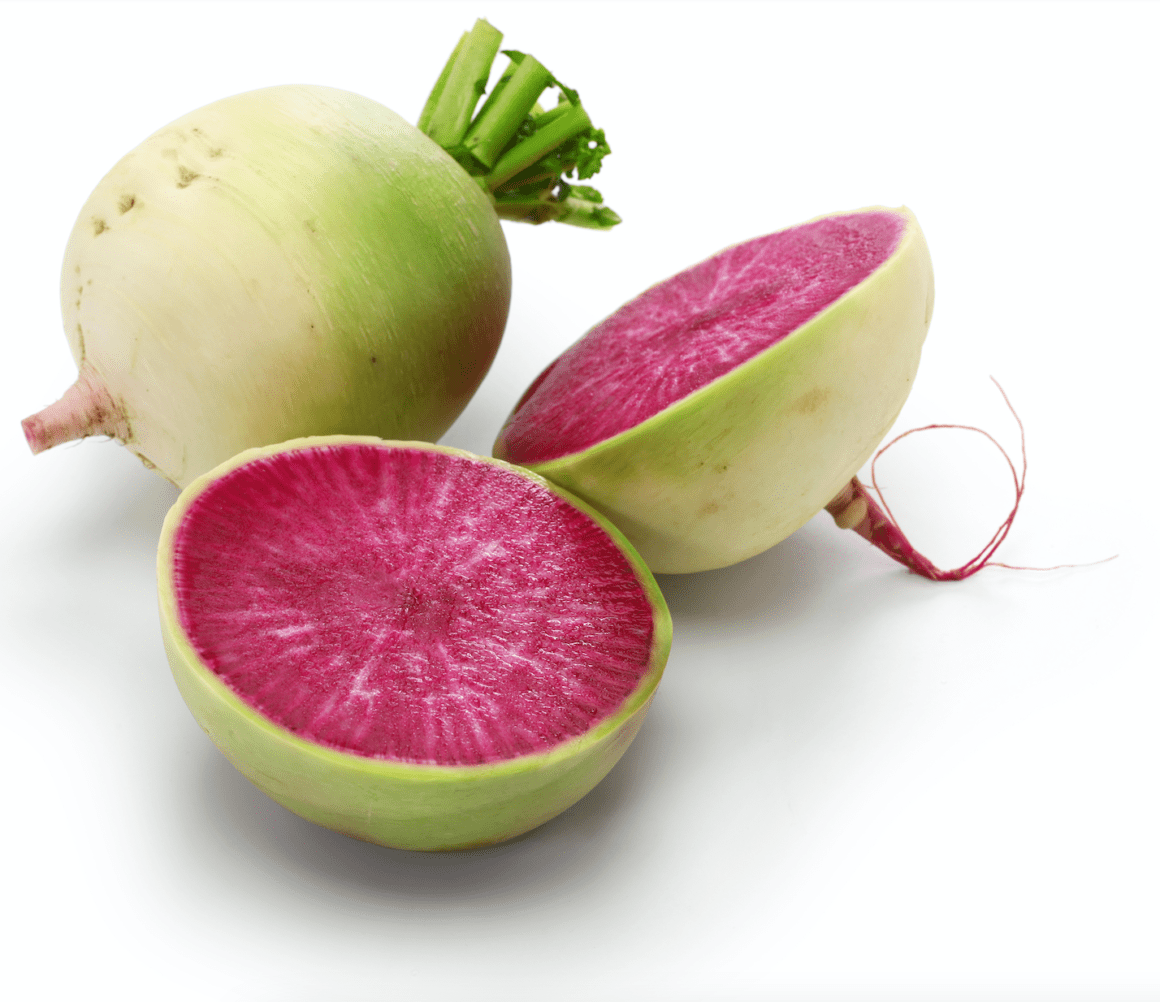 We know variety is important, so we're thrilled to introduce this uniquely vibrant veggie to young eaters!
Crisp and juicy like the radish you already know, these have a milder, less peppery flavour.
Cut into convenient kid-sized sticks perfect for dipping, think of these like baby carrots – only pinker!