featured in our Tuna & Salmon Pasta Bake
More than ever, people want to learn about where their food comes from. This has always been a point of importance to us, which is why we partner with companies like Raincoast Trading.
So what makes tuna & salmon from RCT the safest choice for kids and our planet?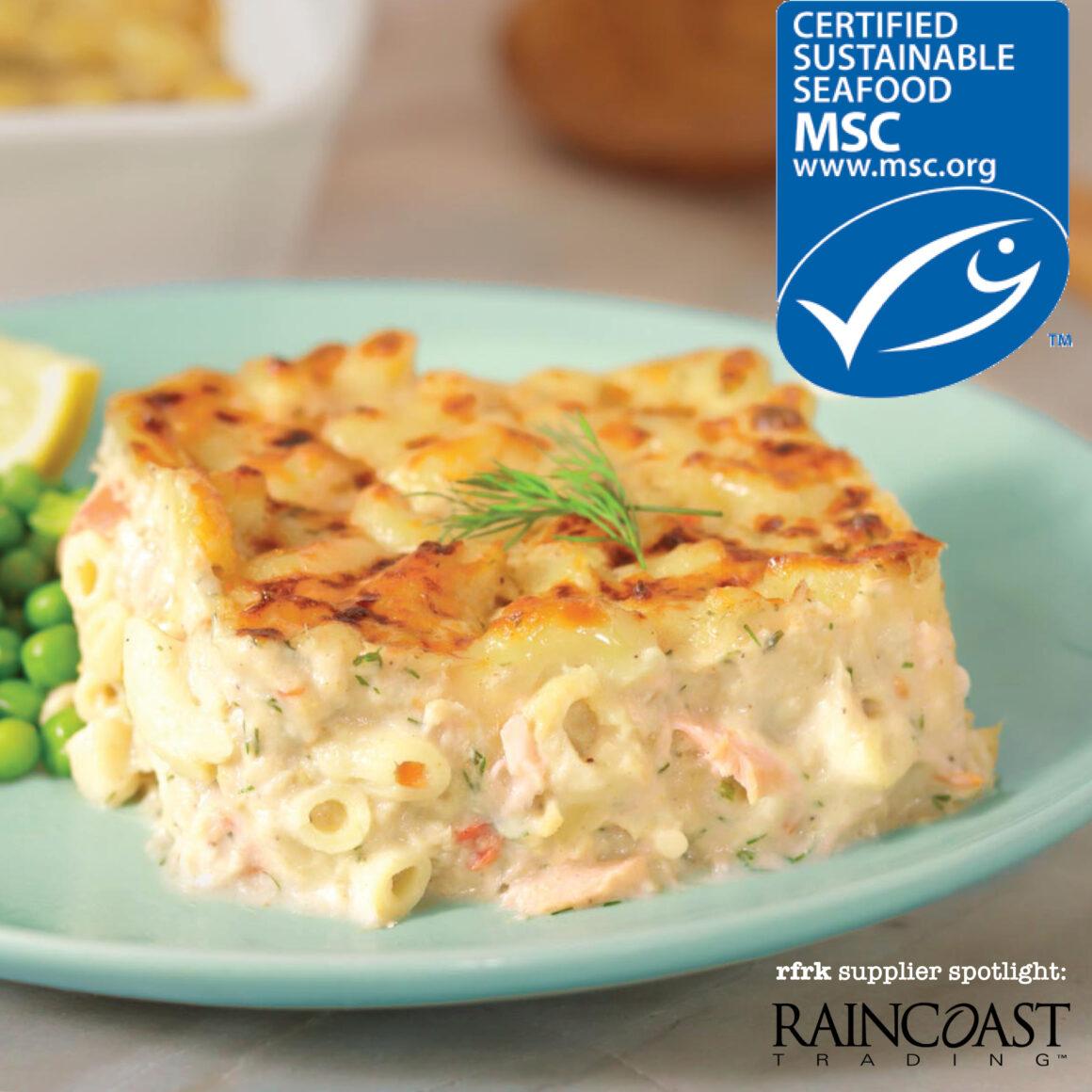 This Canadian company is committed to fishing with integrity and preserving the well-being of our world marine ecosystems. Their MSC-certified seafood is caught using only sustainable methods and they support every effort to minimize overfishing, bycatch and habitat damage. And with everything they make, they boast 100% traceability from boat to package!
We're happily serving their fish in our Tuna & Salmon Pasta Bake on our lunch menu this week. It's already delicious, but that added touch of environmental responsibility makes it even better!