Another winning #RealFoodMyWay recipe lands on our menu this September!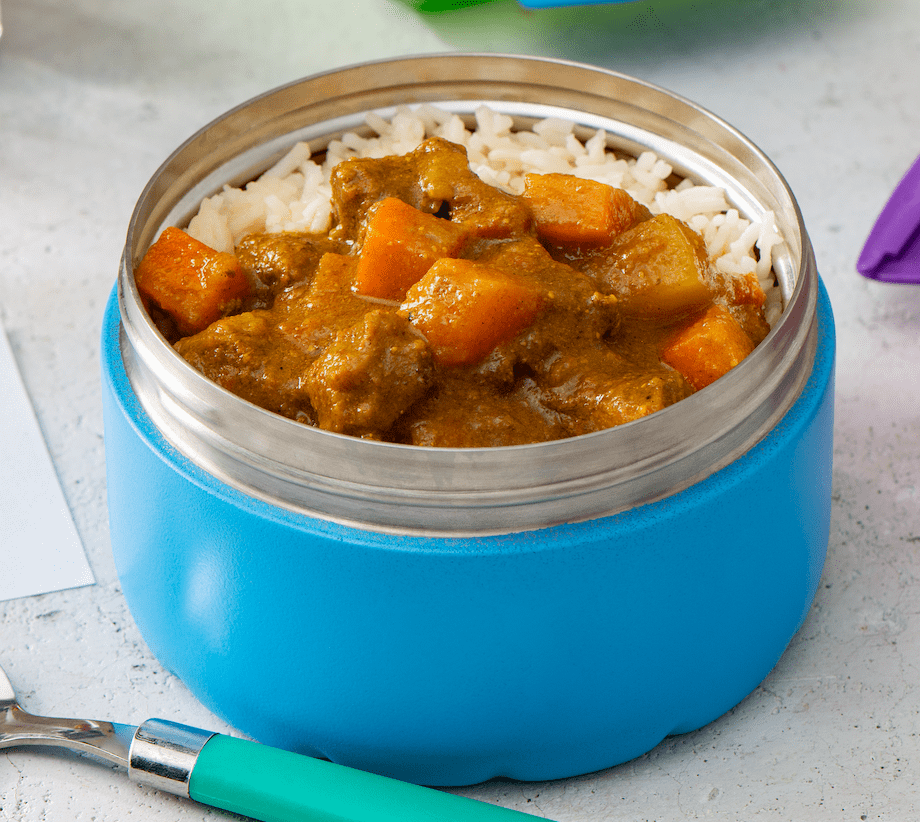 This hearty dish features tender chunks of Ontario pasture-raised beef (without added hormones or routine antibiotics) stewed with potatoes, carrots and onions in an aromatic Caribbean curry sauce with tons of flavour but without the spicy heat, so every kid can enjoy it! And because we didn't want the vegetarians left out, we also developed a plant-based alternative: Trinidadian Curry Tofu, using organic tofu. This season, we're pairing these dishes up with brown & red rice and a side of steamed broccoli. Delish!
This recipe was inspired by one of the winning entries into our #RealFoodMyWay Contest from Sam H. at Red Apple Daycare (Overlea). Having grown up with a Trinidadian mom and grandmother, she has fond memories of enjoying Caribbean-style curries with her family, and has recently started cooking up similar meals for her own family.
Creating globally-inspired recipes that represent the diversity of the people in our communities is important to us. That's why we're bringing back our #RealFoodMyWay Contest where you could win the chance to see a meal inspired by you highlighted on our menu. Stay tuned for more details!