Meet Tommy Lassasombath-Erb, who joined us in March 2022.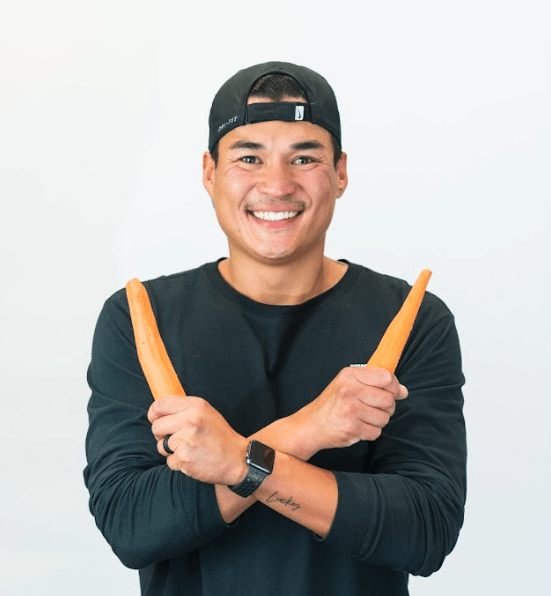 What do you do at the Real Food Kitchen?
I am a Super Driver, which includes delivering hot lunches and snacks to child care centers all over the GTA and surrounding area. I'm also a Support Driver, so I cover other delivery routes as needed on a daily basis.
Roads and traffic can be unpredictable which can make deliveries tough sometimes, but as one of the faces of the company, it's my job to provide excellent customer service when making deliveries. 
I've also recently taken on the position of Maintenance Technician. When I'm not helping logistics with deliveries in the morning, I am doing maintenance duties. 
I assist with any work that needs to be done around the RFRK facility. This type of work includes: Installs, repairs, building, helping with troubleshooting various equipment, and so much more! This is a new and exciting chapter of my employment here at RFRK. I look forward to what the future has in store! 
What do you love about working at RFRK?
I work at RFRK because there's a great work life balance. My quality of life is at an all time high and I'm proud to represent a company throughout the week that has great values and delicious food.
If you were a superhero, who would you be?
Spider-Man. He's always been my favourite since I was very young. He's smart, funny, and got all kinds of cool spidey super powers. Who wouldn't want to swing on a web all around the city?!
What's your favourite Real Food recipe?
My favourite RFRK meal is the Tuna & Salmon Pasta Bake. I like it so much because it has everything you need in a meal in one dish (very high in protein). Also, it's super delicious!
What types of activities do you enjoy outside of work?
I enjoy being outside playing golf, snowboarding, spikeball, hanging out with friends, and playing with my dog.
Do you wish you could play an active part in feeding families real, nutritious, delicious food?
Learn more about RFRK and our growing team today!