we love GoGo Quinoa!
Quebec-based company GoGo Quinoa and RFRK have been proud partners for years! What makes them an RFRK Champion? Here's what they had to say: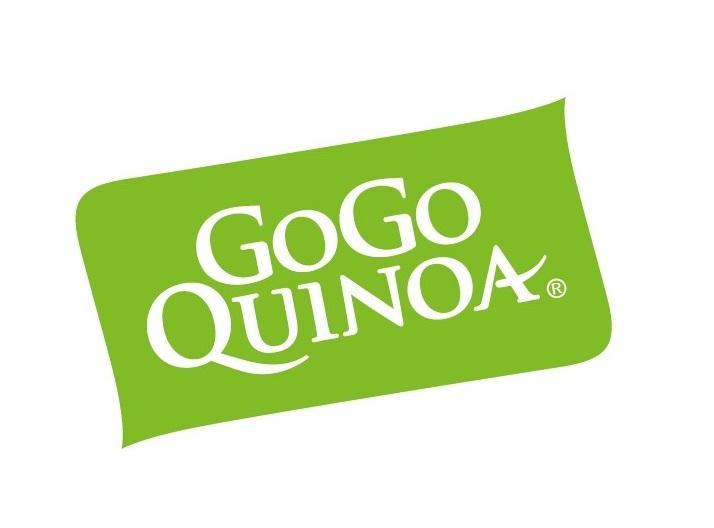 "At GoGo Quinoa we're crazy for Quinoa! The first to import organic, fair trade quinoa into Canada, we've made it our mission to introduce this humble superfood to as many health-conscious consumers as we possibly can – across borders, cultures and generations. Working shoulder to shoulder with growers at home and abroad, we leverage the passion and creativity of our employees and local suppliers to bring new relevance to this ancient staple with inventive new products and meal solutions that bring out quinoa's best qualities. We work diligently to ensure our products are free of allergens, gluten, GMOs and pesticides, because we care about the well-being of our customers and the planet that sustains us all. 
We have more than 60 products, our most popular being the quinoa grains, pasta and cookies. Our newest innovations include savoury protein quinoa puffs.
We love that we share the same mission with RFRK, which is to put healthy and tasty food on the table and to inspire a lifetime of healthy eating. We also share the same passion of innovating and trying new ingredients in recipes." 
We serve GoGo products across our Real Food menus including white & red quinoa as whole lunch grains, crunchy quinoa puffs as snacks and snack substitutes for kids with gluten intolerances, and their gluten free quinoa pasta is the perfect ingredient in our RFK-made chick-a-noodle soup! And wow, we've watched them grow! Their products are now available from coast to coast in over 6000 health food stores and supermarkets!